Back To Our Services
The residents of Lakeside love their traditions and history, but they also know that the times when the doors remained unlocked in California have long passed, even in the smaller towns where the safety is theoretically greater. Today, crime travels fast and can reach and penetrate the most peaceful and small community and, hence, the defense against it requires supplementary actions for the protection of properties.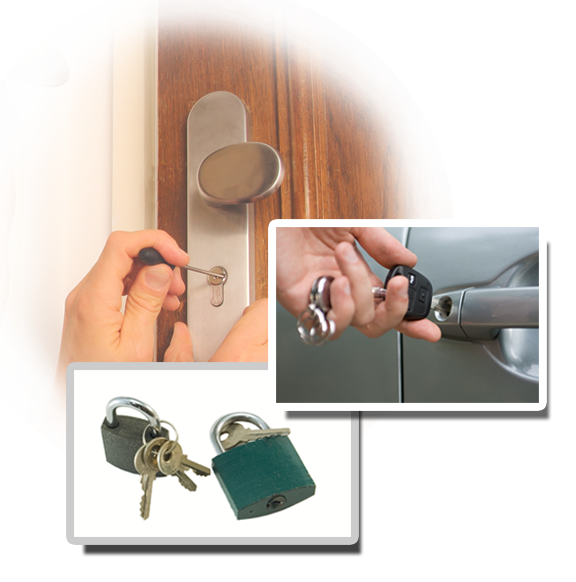 This is the main reason people carry so many keys with them daily and our company installs so many security locks and systems, which increase the control over the perimeter of the property. Sometimes, the control may be lost due to a lost key, a broken or worn lock, and plenty other unpredictable factors. Our lockout services can deal with all these cases as long as we move fast and put our trust on our excellent locksmiths.
Some people would prefer to waste a whole day searching for their lost house keys around the house while others would rather destroy completely the car lock when they can't find the car keys, and never think of calling our company. Lockout Locksmith Lakeside deals with such incidents every day and you don't have to waste your precious and limited time or provoke more damages to your car when our house and car lockout services are matters of a few minutes. It's not about magic or miracles, but the results of extensive and hard work, great experience and practice in the field, and the existence of superb equipment allow our locksmiths to take care of each and every problem on time, so that you can be safe.
You should try to remain calm even if there is a locked child in your car.
You should try to keep the kid busy and call Lockout Locksmith Lakeside immediately. Every time we receive a call for an emergency car lockout with such high risk potentials, we give high priority and our locksmiths rush out at your location equipped with the right tools for each lock in order to make sure that the procedure will only last a few minutes before we set free your little one. Our superb organization and high velocity have assisted us to confront with absolute success similar incidents in the past.
Vehicle lockouts are usually the most common and dangerous incidents, but people are also locked out of their offices, too. Keys, which may change many hands, may get lost or stolen easily and the possibility to be facing a locked door is high. Some companies already use electronic locks, which require special tools to be handled right and the proper knowledge about office locksmith services for effective results. We are perfectly informed about the new technologies and the latest locks and, hence, we are able to unlock all types of doors.
Other times, everything seems to work fine until the key doesn't turn in the lock or doesn't fit in the lock anymore. The good thing about working with our company is that our locksmiths can periodically check the condition of the systems and locks in order to prevent trivial or serious problems. Sudden problems don't follow your own timetable and that's why we provide lockout service 24/7. We want to be available for your emergencies, solve your problems quickly and let you go back to your usual life without preoccupying about your safety.
Back To Our Services